The FHS Music Department will be hosting our final concert of the year this Wednesday, May 24, 2023 in the auditorium at Fordson High School. This will be a combined concert with the Fordson Choir and Orchestra. Families of the participants will be allowed in for free and any other guests can purchase tickets at the door for $5.00.
The students have been working hard to prepare some very fun music including "Party in the USA" by Miley Cyrus, "Umbrella" by Rihanna, and "Viva La Vida" by Coldplay among others.
Dan Taylor, Music Resource Teacher for the district of Dearborn Pubic Schools, has an awesome piece that features one of his violinists as a soloist and we'll have some great singing solos as well. It would mean a lot to the students to see you there that evening!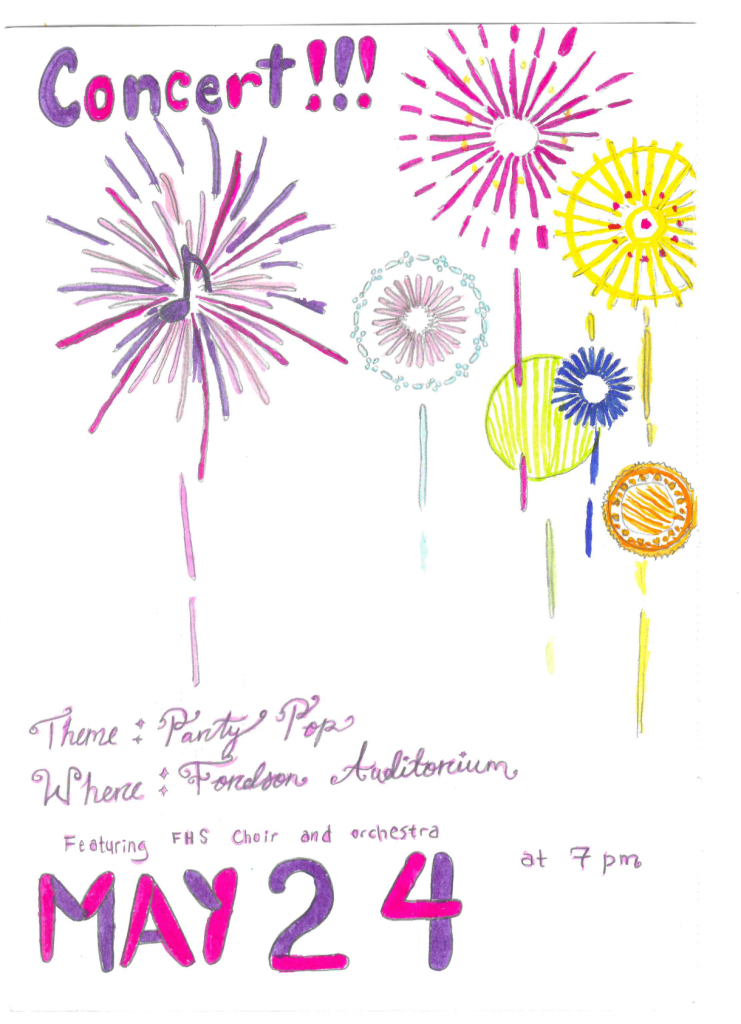 Above is a poster designed by one of the choir students at Fordson High School.