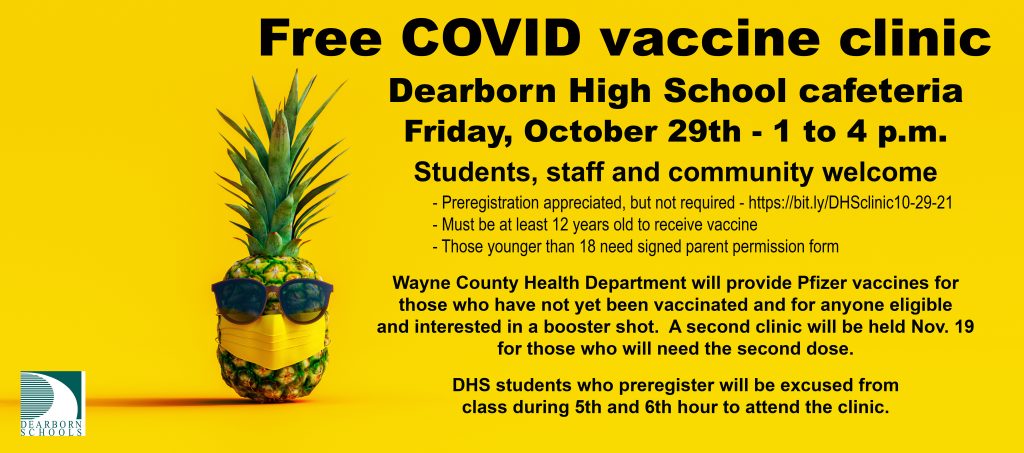 Worried about COVID making you miss more school activities, sports practices, time with friends, and even – should we say it – class? Dearborn High School is hosting a free COVID vaccination clinic on Friday, Oct. 29 from 1 to 4 p.m. 
This clinic by the Wayne County Health Department is free and available to students, staff and community members. The Pfizer vaccine is available to anyone 12 years or older. Those younger than 18 will need a signed parental consent form. Getting vaccinated greatly reduces your risk of getting COVID and possibly spreading the virus to your family and friends. Under the district's current quarantine guidelines, being fully vaccinated also means you do not need to quarantine, even if you are a close contact to someone at school who comes down with COVID.
Those planning to be vaccinated are asked, but not required, to pre-register to ensure we have enough vaccines. For those just getting vaccinated, the second dose will be available at DHS on Nov. 19.
Parental Vaccine Permission Form